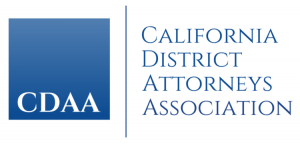 Sacramento, Calif. – Sacramento, CA – On Tuesday October 9, 2018, the California District Attorney's Association announced their endorsement of Assemblymember Anna Caballero in the race for Senate District 12.
Acknowledging Caballero's "demonstrated commitment to public safety, victims' rights, and addressing the needs of prosecutors" in the 12th Senate district and throughout California, CDAA threw their support behind Caballero's candidacy.
CDAA joins a growing list of public safety organizations backing Anna Caballero for Senate, including the Association for LA Deputy Sheriffs, California Association of Highway Patrolmen, California Correctional Peace Officers Association, Peace Officers Research Association of California (PORAC) and California Professional Firefighters.
Caballero said: "I am proud of my record of working with the California District Attorney's Association in the Assembly and look forward to continuing our work together on behalf of law enforcement and prosecutors in the State Senate."
See a full list of endorsements on Anna Caballero's website.
California's 12th State Senate District, split between the Salinas Valley and the counties of Fresno, Madera, Merced, San Benito, and Stanislaus, is one of the most competitive legislative districts in California.
###
Assemblymember Anna Caballero serves as Chair of the Agriculture Committee in the California State Assembly and is the former Mayor of Salinas. As the first female Mayor of Salinas, Caballero oversaw the expansion of programs that reduced gang violence and brought crime in the city to an all-time low. Cited for her fiscal discipline, she turned a budget deficit into a surplus and went on to serve as the California Secretary for Business, Consumer Services and Housing Agency, where she cut wasteful spending and championed the expansion of housing construction and services for homeless veterans. She is endorsed by the California Association of Highway Patrolmen, Firefighters, Nurses, and Teachers.